LVR celebrates Fall with our LIMITED EDITION Halloween Collection!
Las Vegas Rhinestones celebrates Fall with the new Halloween Collection!
Pictured: 6mm One Setting Crystal Spider on a Jet Spiderweb Necklace, 8.5mm & 6mm Spider Dangle Lever Back Earrings, 6mm & 11mm Low Profile Two Setting Adjustable Spider Ring, 6mm One Setting Jet Spider Dangling Off a Purple Velvet Spiderweb Necklace, 8.5mm One Setting Lever Back Earrings with Hyacinth Rhinestones

This collection features spiders, bats, webs and pumpkins in earrings, necklaces, bracelets, rings and pins! Scroll below to see more of our newly launched Halloween designs!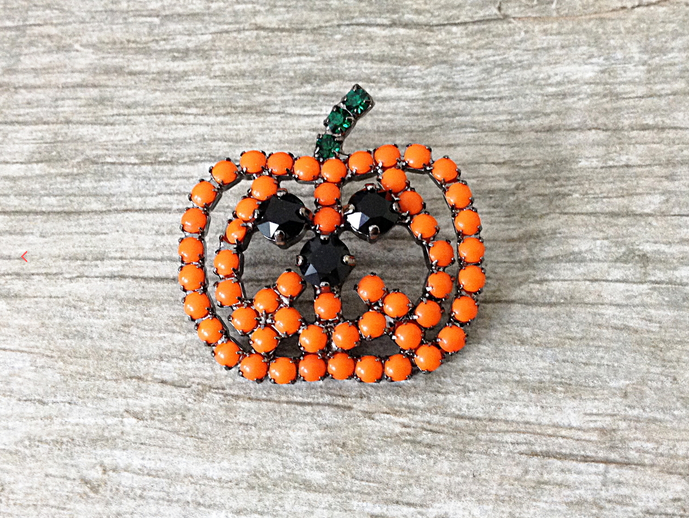 Pictured: 6mm (29ss) Three Setting Jack O' Lantern Pumpkin Pin with (3) 6mm Jet Swarovki Stones

Pictured: 18x13mm Pear One Setting Bat Necklace with Jet Rhinestones (The bat on the left is filled with a 18x13mm Silver Night Swarovski Foiled Pear Stone)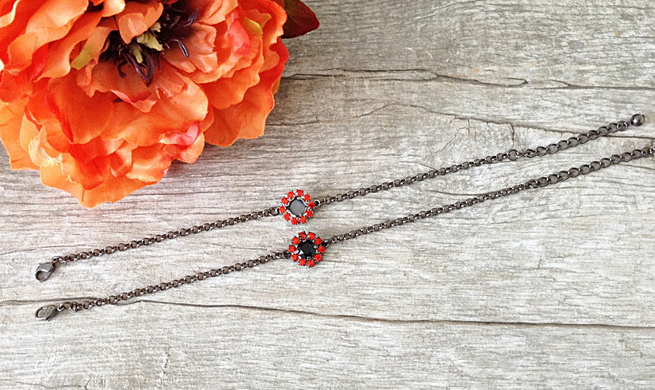 Pictured: 8.5mm One Setting Bracelet with Hyacinth Rhinestones (Bracelet on the bottom is filled with 8.5mm Jet Swarovski Unfoiled Chatons)

Looking for Halloween colored Swarovski stones?

We recommend using Hyacinth, Jet, Jet Hematite, Silver Night, Tangerine, Crystal AB and Red Magma! We also carry Swarovski Skull Beads in 13mm and 19mm with a variety of different colors to choose from!

View our Halloween Color Collection here.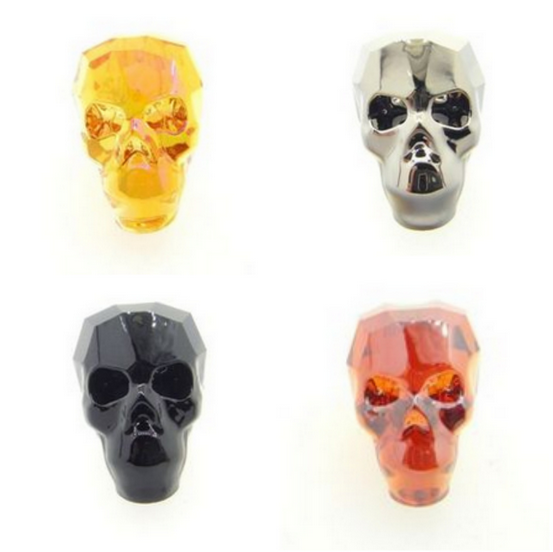 Have questions? Feel free to email us at info@lasvegasrhinestones.com!
Happy Crafting! - LVR Team