Let it snow, let it snow, let it snow!

Las Vegas Rhinestones has added to our Snowflake Collection to now include the Adjustable Classic 6mm(29ss) Ring, 6mm(29ss) Single Pendant Necklace, 6mm(29ss) Triple Pendant Necklace and 6mm (29ss) Leverback Earrings!
Our original Snowflake collection included the 10mm Square Cushion Cut Necklace, 8.5mm (39ss) Single Snowflake and 8.5mm (39ss) Three Snowflake Necklaces!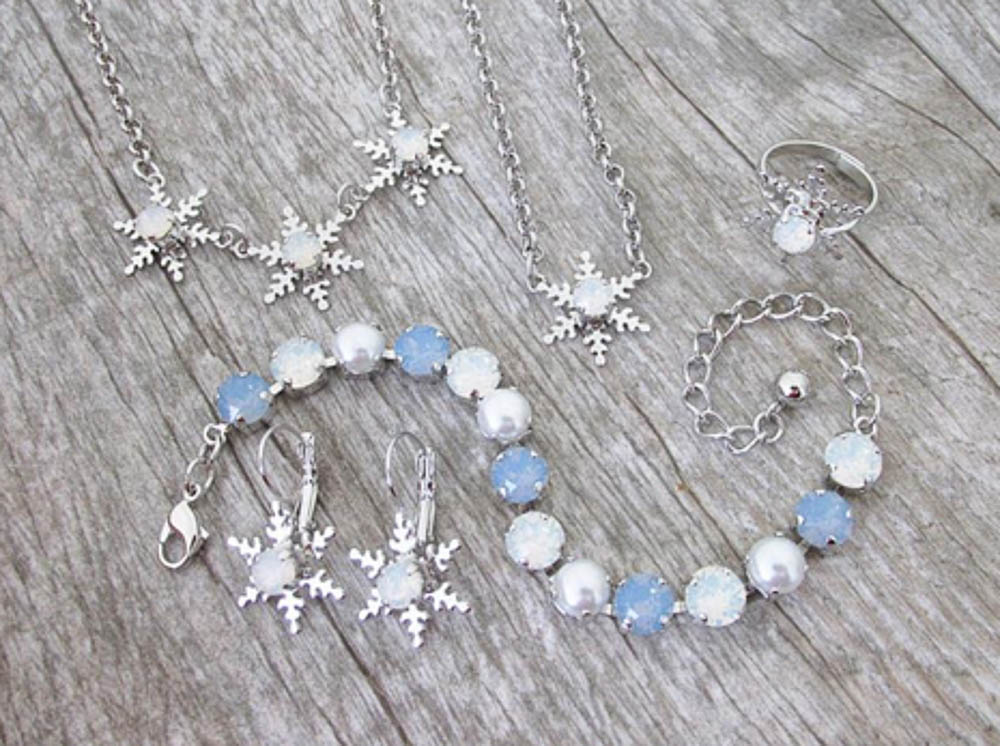 Cozy up to the fire as you wear these pieces that are sure to make a statement!
New to designing your own jewelry? We're here to help!
With the 8.5mm (39ss) 14 box tennis bracelet and one box earrings Starter Kit, you can pick the color combination of your choice. This color combination called "Snowed In" is made with White Opal, Air Blue Opal, and White Faux Pearl stones.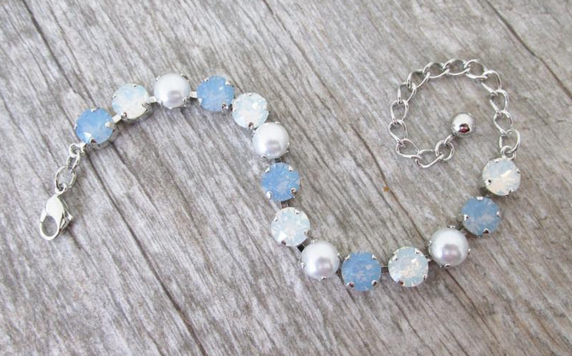 Pictured: "Snowed In" Starter Kit

This wintery mix goes perfectly with our snowflake pieces!

Pictured: 8.5mm (39ss) White Glass Faux Pearl Cabochons, 8.5mm Air Blue Opal Swarovski Chaton,
8.5 White Opal Swarovski Chaton
Have questions? Feel free to email us at info@lasvegasrhinestones.com!
Happy Crafting! - LVR Team