December Birthstone- Tanzanite Swarovski Stone
The month of December has a voilet-blue birthstone called Tanzanite.
Birthstones make great gift ideas while adding a personal touch!

Pictured: The Branded Collection- 12mm Square Cushion Cut Twelve Box Casted Bracelet in Rhodium with Swarovski Square Cushion Cut Stones 12mm Tanzanite

The mineral zoisite naturally occurs in a wide range of colors that include colorless, gray, yellow, brown, pink, green, blue and violet. The name "Tanzanite" is used for a color variety of zoistie that ranges from blue to bluish purple to bluish violet.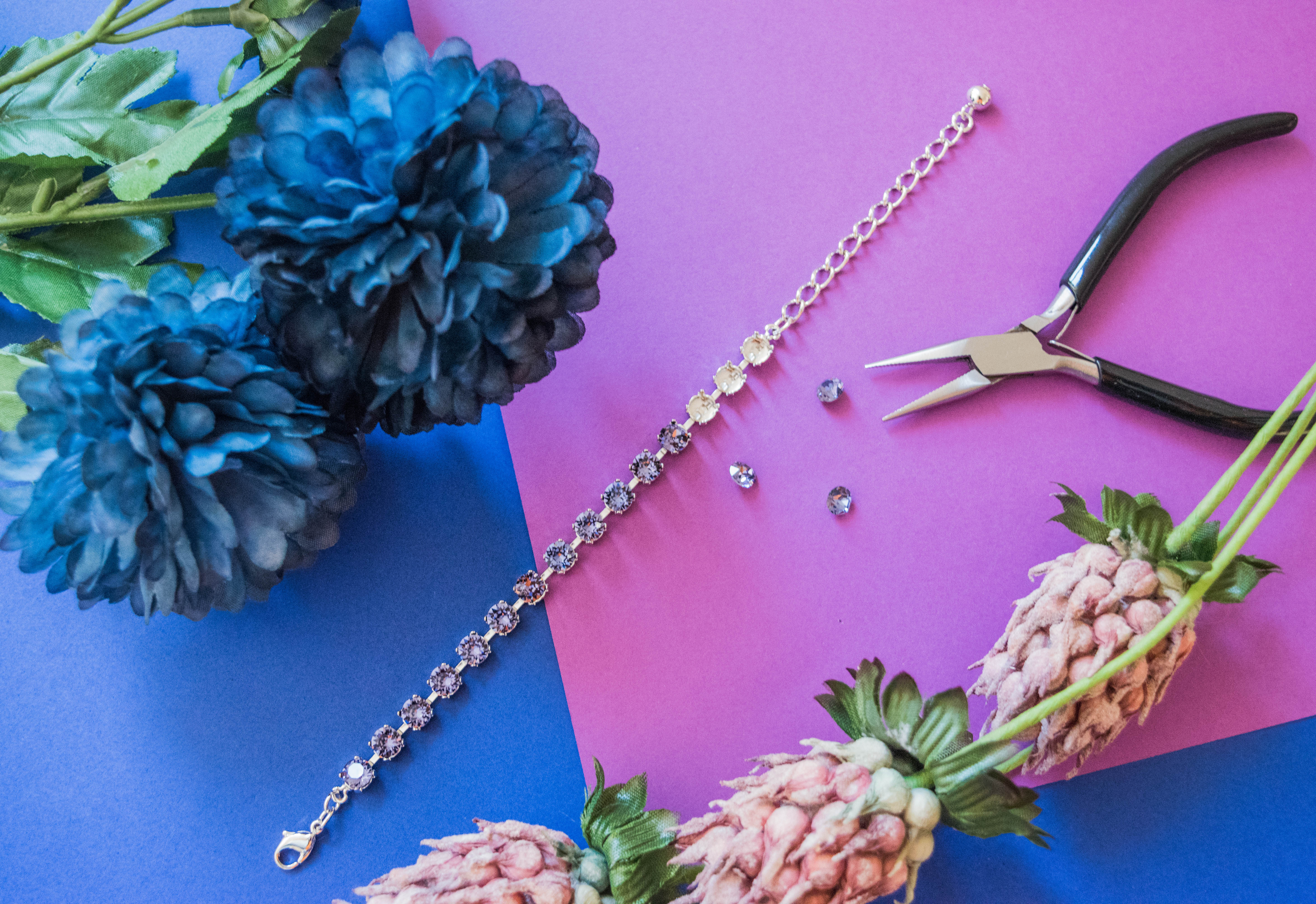 Pictured: 6mm (29ss) 15 Box Empty Bracelets withSwarovski Foiled Chatons 6mm (29ss) Tanzanite
Another great way to create birthstone jewelry is through our
8.5mm Birthstone Mixed Color Assortment | View Here
This assortment comes with three pieces of each 8.5mm (39SS) Swarovski stone associated with each month. There are 42 pieces all together, three in each of the 14 colors since two of the months have two different color options.
*The June White Pearl is a glass faux pearl*

Pictured: Swarovski 6mm (29ss) Tanzanite, Swarovski Pear Stone 18x13mm Tanzanite and Swarvski Foiled Xilion Navette Stones 15x7mm Tanzanite
Have questions? Feel free to email us at info@lasvegasrhinestones.com!
Happy Crafting! - LVR Team