Celebrate the New Year with Jewel Tone Jewelry
Jewel tone jewelry makes the perfect statement for the New Year!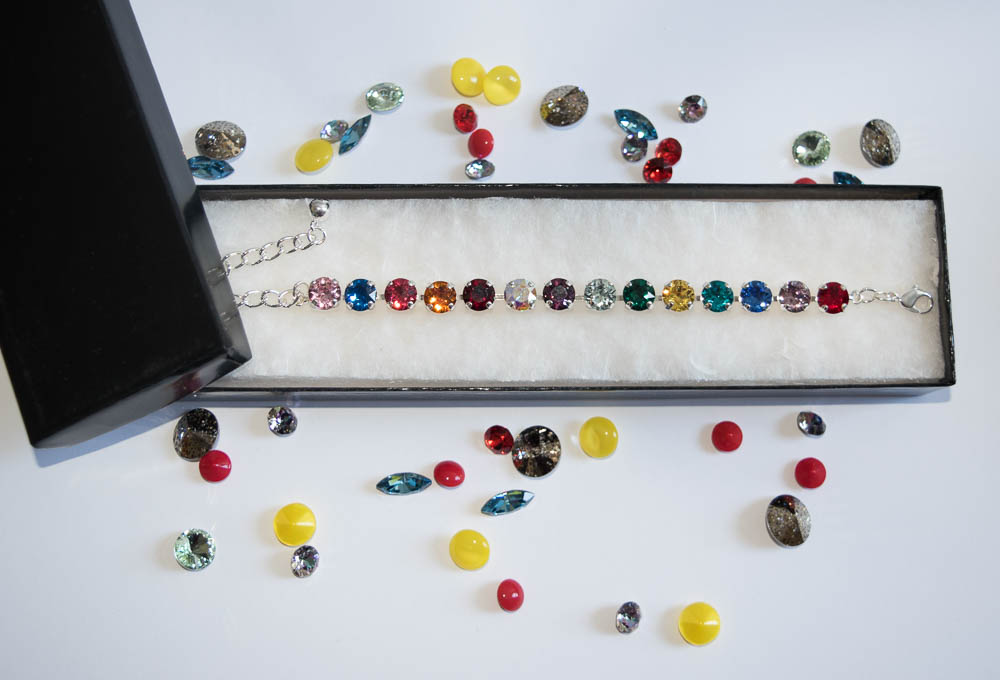 Pictured: Color Bracelet

Recently we've been inspired by the rich colors of jewel tones and how they can easily change the look and feel of an accessory and the outfit paired with it. Ruby red can infuse a look with passion, sapphire and amethyst have a calming affect, and bright colors such as yellow and orange can provide a touch of energy.

When it comes to pairing jewel tones, it's important to remember they are vivid, so they work best with other bold colors. If it seems like too many much for your taste, use jewel tones with neutral shades like gray and black so the colors still pop!
Don't forget to enter our FaceBook and Instagram giveaway to win a pair of these earrings below!

Facebook: @LasVegasRhinestones
Instagram: @las_vegas_rhinestones
(Winner will be picked by random January 2nd, 2018)

Have questions? Email us at info@lasvegasrhinestones.com!
Happy Crafting! - The LVR Team