Are you ready for some FOOTBALL?
The Football Season is upon us and what better way to support your favorite team than with the LVR Football Collection?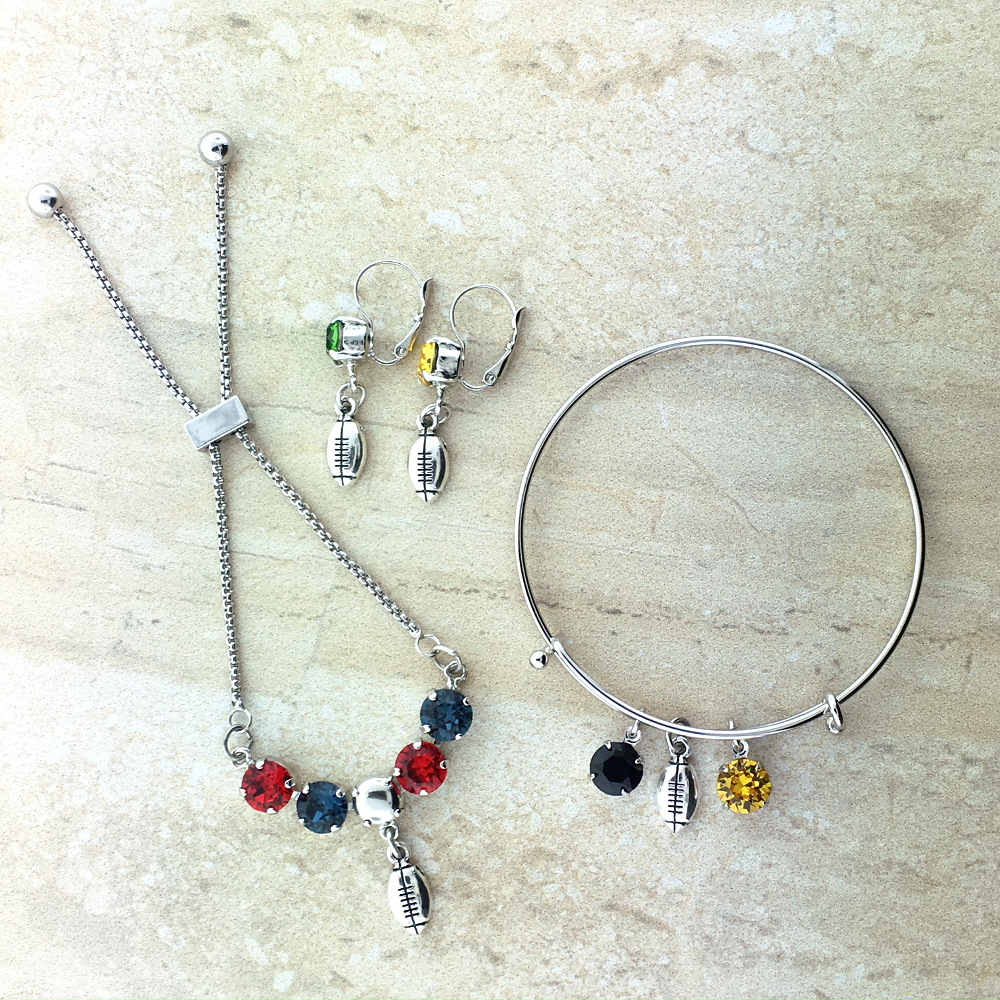 Pictured: 8.5mm (39ss) One Box Lever Back Earrings with Football Charm, Football Charm with Two 8.5mm (39ss) Empty Settings on an Expandable Bracelet, and 8.5mm (39ss) Five Box Slider Bracelet with Football Charm and Charm Attachment Device
Our new designs feature football charms which you can customize with your team colors!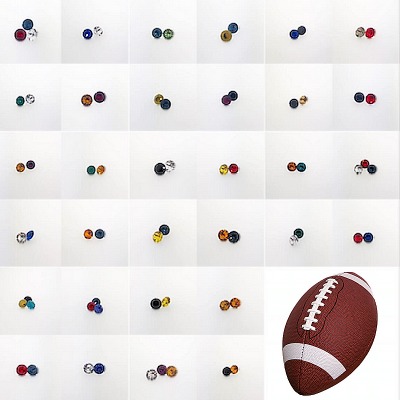 We've broken down teams by division and color matched it with our Swarovski stones!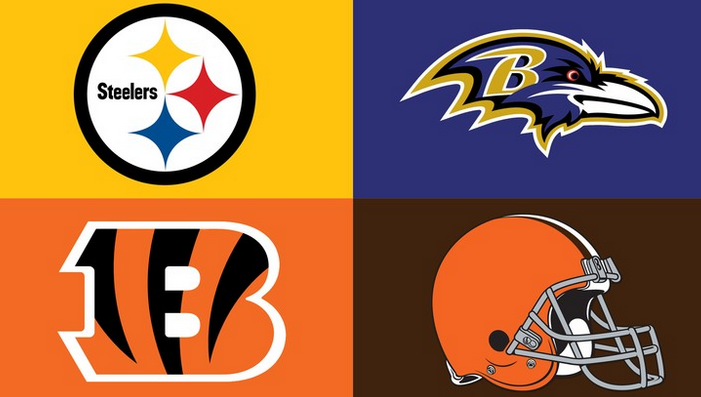 AFC NORTH:
Pittsburgh Steelers- Jet/Sunflower
Baltimore Ravens- Amethyst/Crystal/Topaz
Cincinnati Bengals- Jet/Hyacinth
Cleveland Browns- Topaz/Hyacinth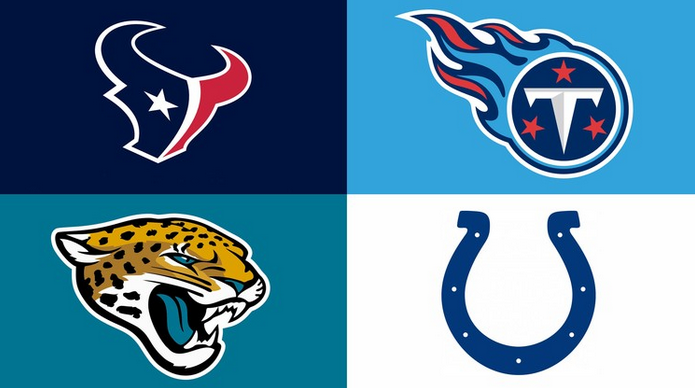 AFC SOUTH:
Houston Texans- Montana/Light Siam
Tennessee Titans- Montana/Sapphire/Lt.Siam
Jacksonville Jaguars- Indicolite/Jet/ Crystal Dorado
Indianapolis Colts- Sapphire/Crystal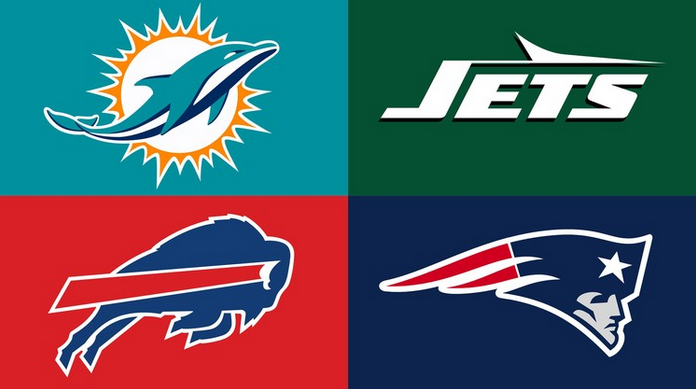 AFC EAST:
Miami Dolphins- Blue Zircon/Hyacinth
New York Jets- Emerald/Crystal
Buffalo Bills- Capri Blue/Light Siam
New England Patriots- Montana/Light Siam/Crystal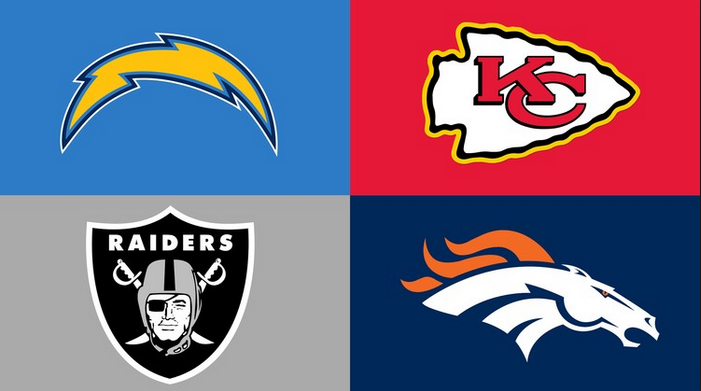 AFC West:
San Diego Chargers- Montana/Sunflower
Kansas City Chiefs- Light Siam/Sunflower
Oakland Raiders- Crystal/Jet
Denver Broncos- Hyacinth/Montana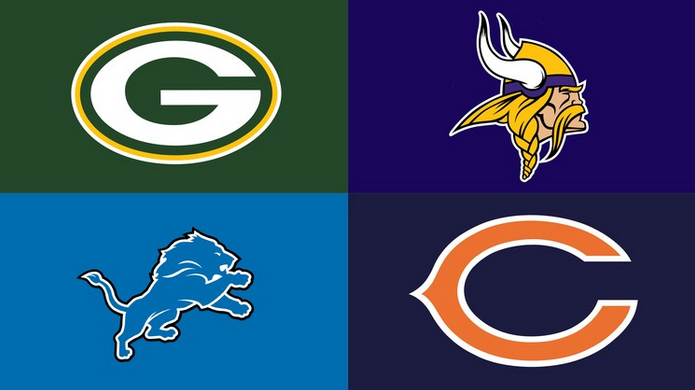 NFC NORTH:
Green Bay Packers- Emerald/Topaz
Minnesota Vikings- Amethyst/Topaz
Detroit Lions- Capri Blue/ Crystal
Chicago Bears- Montana/Hyacinth
NFC SOUTH:
New Orleans Saints- Jet/Light Colorado Topaz
Tampa Bay Buccaneers- Light Siam/Greige
Atlanta Falcons- Light Siam/Jet
Carolina Panthers- Caribbean Blue/Jet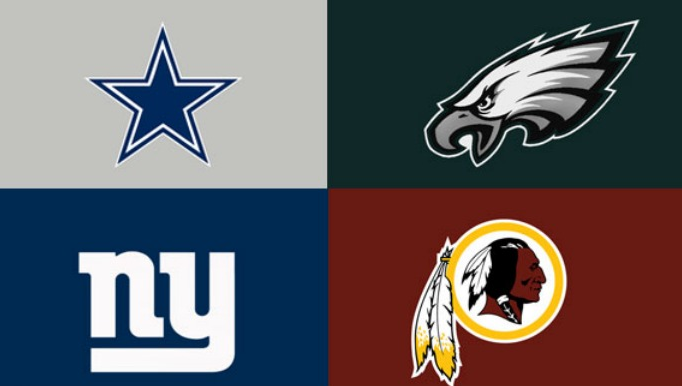 NFC EAST:
Dallas Cowboys- Sapphire/ Crystal
Philadelphia Eagles- Emerald/Crystal
New York Giants- Montana/Light Siam/Crystal
Washington Redskins- Siam/Topaz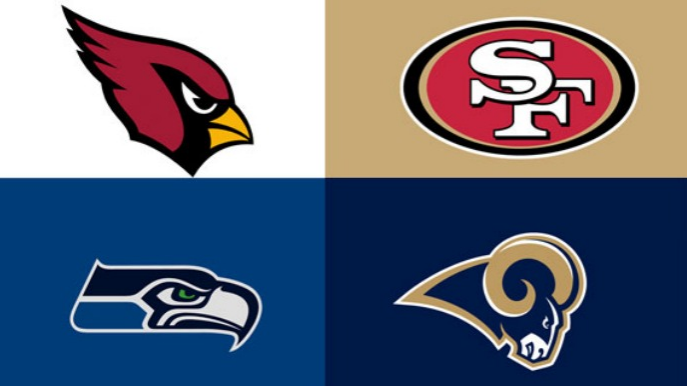 NFC WEST:
Arizona Cardinals- Ruby/Jet
San Francisco 49ers- Montana/Crystal Dorado
Seattle Seahawks- Montana/Peridot
LA Rams- Montana/Crystal Dorado

Have questions? Email us at info@lasvegasrhinestones.com!
Happy Crafting! - The LVR Team