We're crafting the perfect Summer pieces here at LVR

and we wanted to let you in on our secret color combinations!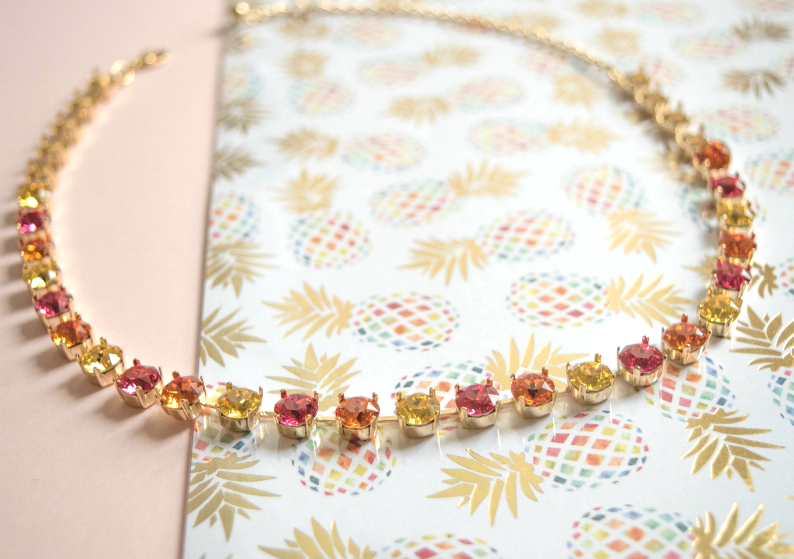 This 8.5mm | Classic 33 Box Necklace was made with our Summer Heat color combination including:
Indian Pink, Light Topaz and Tangerine. All of our 8.5mm Swarovski stones can be found HERE.

Some of our other favorite Summer color combinations are
Sunshine - Tangerine, Yellow Opal and Metallic Sunshine
&
Summer Sangria - Padparadscha, Fuchsia AB and Indian Pink

Have questions? Email us at info@lasvegasrhinestones.com!
Happy Crafting! - The LVR Team