November Birthstone- "Golden" Topaz
The month of November has a golden orange-yellow Topaz birthstone.

Birthstones make great gift ideas while adding a personal touch!

Pictured: 8.5mm (39ss) 33 Box Empty Necklaces, 12mm Rivoli Round 11 Box Empty Bracelets - Copper Ox
The most valuable color of the gemstone Topaz is the gold orange-yellow type called Imperial Topaz shown below. A good hardness, many desirable colors and relative abundance makes Topaz makes an idea gem.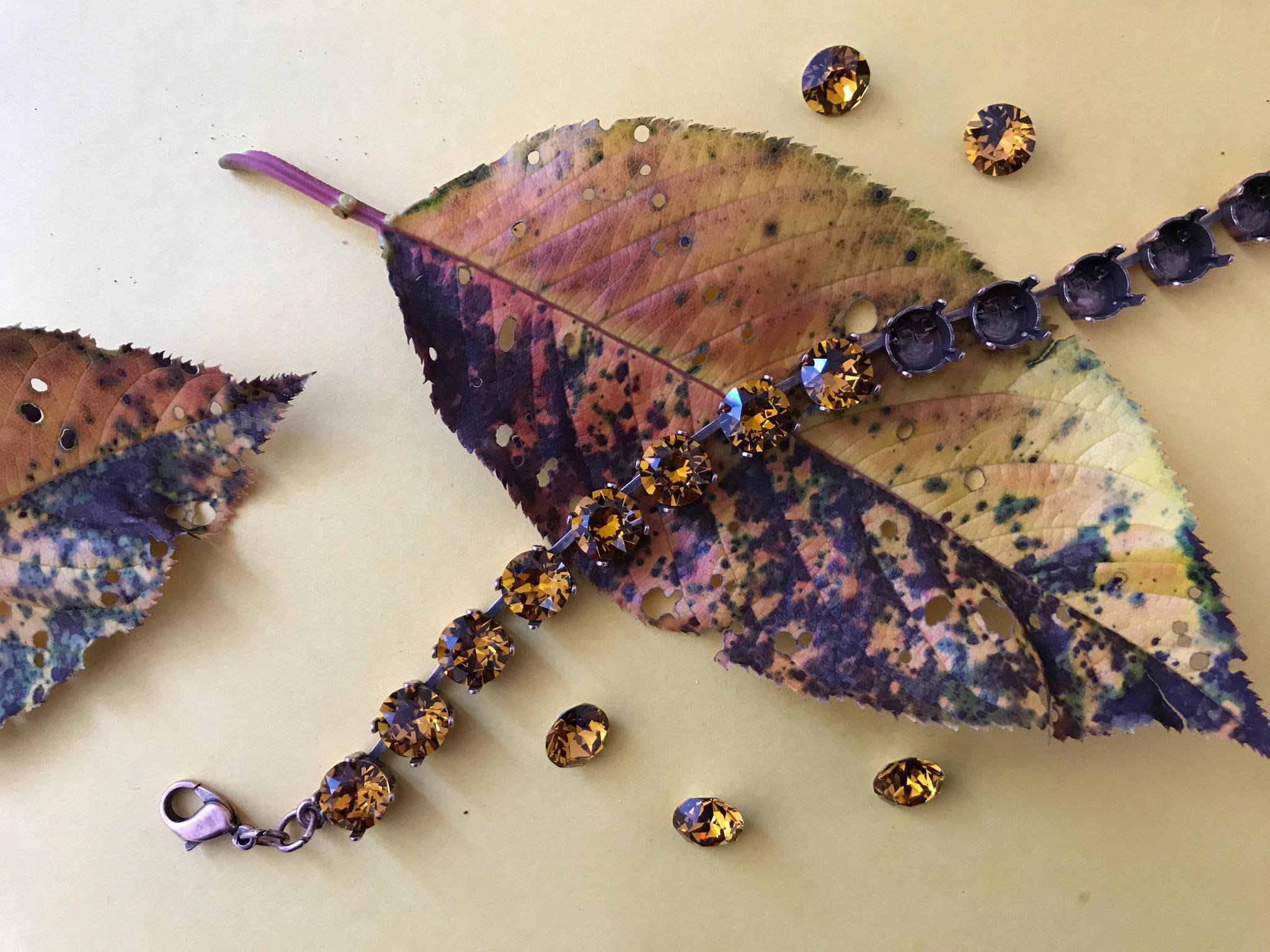 Another great way to create birthstone jewelry is through our
8.5mm Birthstone Mixed Color Assortment | View Here
This assortment comes with three pieces of each 8.5mm (39SS) Swarovski stone associated with each month. There are 42 pieces all together, three in each of the 14 colors since two of the months have two different color options.
*The June White Pearl is a glass faux pearl*

Pictured left to right: Swarovski Foiled Stones 6mm (29ss) Topaz, Swarovski Foiled Oval Stones 18x13mm Topaz, Swarovski Foiled Rivoli Stones 11mm (47ss) Topaz
Have questions? Feel free to email us at info@lasvegasrhinestones.com!

Happy Crafting! - LVR Team